ARCHIVE
Born in Vienna (1957)
Studied at the Academy of Music, Vienna (MAMaster of Arts 1981)
Freelance Performing Artist since 1982
Massage Diploma (1994)
Diving Instructor (PADIProfessional Association of Diving Instructors–Instructor 1995)
Cave Diver

(NACDNational Association for Cave Diving Full Cave 1997)
Unemployment Benefits Recipient (2002)
Self-Productions
Radicalization of theater productions since 1995.
Performances
Theater
Video Works
Works prior to 1995.
12 years of tours throughout Europe with five solo programs
Miscellaneous
Joint projects
Collaboration
"Casanova Revuebar" – Striptease 1978
1.+2. Festival of Clowns, Vienna – Animation 1981/82
"Aggresso Grande" (Hubsi Kramar 1983)
"Weana Bluat" (Hubsi Kramar 1983)
"Sinfonietta" (Jean Tardieu, D: Hubsi Kramar 1983/84)
"Delirious Pig's Head" (Aschentonnenquartett) Hinterhoftheater, Munich 1989
"Market Day at Plundersweilern" (Peter Hacks, D: Dieter Haspel) Ensembletheater, Vienna 1995

"60 Thousand B.C. until Tommorrow" (Weard I, D: Hubsi Kramar) Theater am Mittersteig, Vienna 1995
"Angry Housewives" (A.M. Collins / C. Henry, D: Michaela Scheday †) Bühne im Hof, St.Pölten 2000

"Gestures from Austria" (Hubsi Kramar) Opening tanzquartier, Vienna 2001
"Living Advent Calendar" (Hubsi Kramar) tanzquartier, Vienna 2002/03
 
"female comedy night" Vienna 2003
"RENT AN ANGEL" tanzquartier, Vienna 2004

"RENT AN ANGEL" tanzquartier, Vienna 2005


"KEEP IT PRIVATE" tanzquartier, Vienna 2006
ICEBERGS – Tenderness of the cows. An intimate encounter.


Artistic Assistance
Directing
"Passierte Kinder" (Jeanette Tanzer) – Cabaret 1996
"Prinzenrolle" (Andreas Moldaschl) – Cabaret 1997
"The little hocus-pocus" (Comicompany & Co.) – Kid's theater 1998
"Prts!" (Comicompany & Co.) – Clown theater 2002
"female comedy night" – Cabaret 2003
"The little Mole" (Theater Mundwerk) – Kid's theater 2006
"Dreierlei" (Pete Belcher) – Kid's theater 2007
"Macht nichts" (Theater Mundwerk) – Kid's theater 2009
Stage Music
"Richard's Cork Leg" Ensembletheater Vienna 1977
"Lola and her Gigolo" (Ernestine Steiner) – Cabaret 1980
"Anti-Fascist Songs" (Lena Rothstein) – Cabaret 1980
"Tears and Roses or bread and Roses" (Lena Rothstein) Revue 1981
"Simplicius Simplicissimus" (

NetZZeiT)

– Opera 1997
"Ship of Fools" (Weard III, D: Hubsi Kramar) – Theater 1997
Film Roles
"Tales from the Vienna woods" (D: Maximilian Schell) 1979

"Neon-Mix" (D: Peter Gruber) 1981

"Schartl" (D: Sigi Zimmerschied) 1994

Miscellaneous
German Prize for Cabaret/Review in 1986
Vinyl(!) Record "Made in Heaven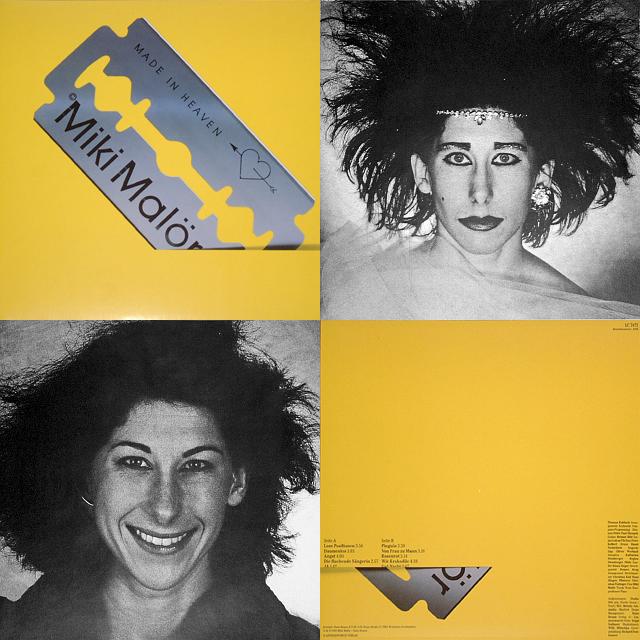 " 1988
"Rote Nasen" Clowndoctor 1997
Book publications, compositions (over 200 songs), numerous TV appearances, etc, …
Workshops
Sex education campaign for juveniles, Vienna 1994
"Baubo", Berlin 1995
Wishing, Frankfurt 2005